Kids Art Classes Term 4 Tuesdays 4-5.15pm FOUR WEEKS starting November 14
$

100.00
Sold out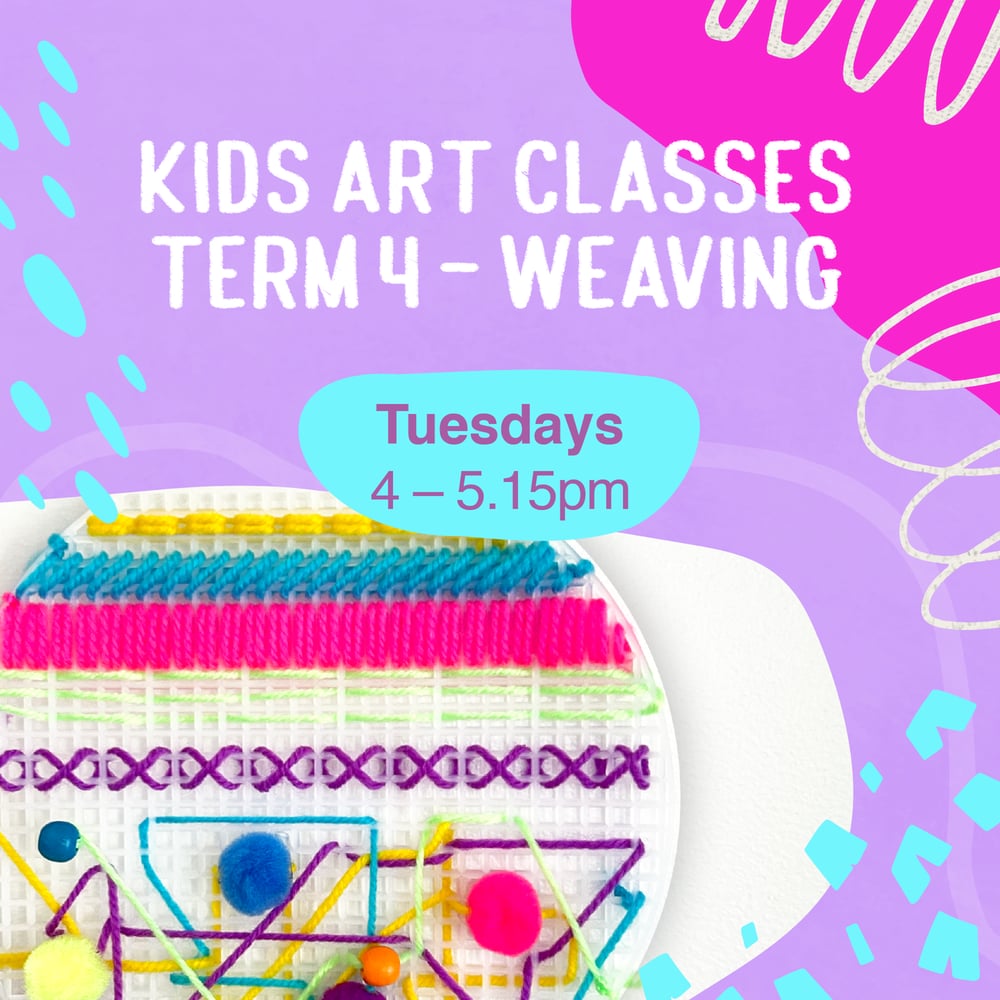 Join us for a relaxing four weeks of weaving and embroidery - a chance to get creative, connect, slow down the end of the year rush and busy festive season whilst creating some wonderful colourful projects!
This end of term participants will have an opportunity to learn or extend their knowledge of weaving and embroidery. Throughout the four weeks children will practise different weaving and embroidery skills adapted to their own level and have a chance to reflect their personal style through their work.
Weaving is a calming activity that helps develop fine motor skills and is great for hand-eye coordination, concentration and problem solving skills.
This workshop is offered in a 4 weeks block and each week, participants will explore different weaving and embroidery techniques using quality material to build their creative confidence. Children are encouraged to make creative choices, they are challenged to experiment and problem-solve throughout the lesson.
For this block we encourage a carer to stay and bond with their children over weaving and embroidery projects, learning some skills together whilst connecting, a great way to slow down the end of the year. Carers do not need to purchase a ticket, material will be available for them too.
Dates: Tuesdays 14 November, 21 November, 28 November, 5 December
Time: 4-5.15pm
Projects: circle weaving, embroidery hoop with frame and more weaving project of choice depending on child progress
Price: 4 weeks block $100 which includes all material and their completed projects to take home.
This workshop is a class specifically designed for our primary school aged artists.
Note: Bring a water bottle. We provide aprons however we suggest children wear clothes that can get messy. This four week block will focus on weaving and embroidering but there will also be times to decorate their weaving using different art materials.